Dearest friends,
Thinking about these "little things", how about "doing" the following as much as we can? "Doing" a hug, a birthday card, a "just because card", a smile, a word of encouragement… a very small gift with huge significance…a cup of coffee with somebody…a single flower…a Bible verse… a good magazine subscription… a phone call… all these "little things" can make a world of difference in those around us. And the world does manage to keep going around on these gestures of love and care that for us as Christians have a great meaning. Let's keep them going!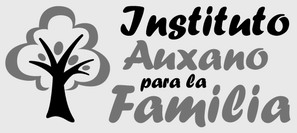 Again, finishing our cold winter days in Argentina; at home we are on the final stretch with the construction, painting, repairing and whatnots…three months that are almost ending with the joy of now having a rec room on our second floor (we formally inaugurated it last week with about 30 adolescents having a hamburger meal along with board games, like Twister, and others…). We are down to the finishing touches, but delighted with the new additions. Next? Finish working on our office, wow!! That will be great… to fill bookcases with my books, to be able to organize my ever-growing teaching materials and such!!
As for Humberto and myself, since we are regularly teaching in different places about family, marriage, children and such, we decided to organize our material into what we have called a Family Institute, called "Auxano" which in Greek means to grow in every way, spiritually, emotionally, mentally: this month we will be having our web page with the information about this. (Check and see if www.auxano.com.ar exists by the end of August!). The idea is to train those who are being taught to be able themselves to teach others. The need is so great! For instance, the other week we were invited to teach at Carlos Paz, a neighboring (touristic) city on family, and our articles were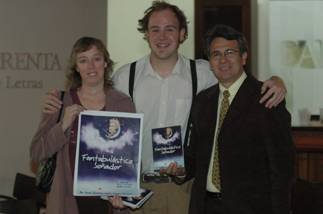 published in the local newspaper, and a meeting at a very nice hotel was planned for anybody interested in the subject. The (Baptist) pastor who invited us started a church there two years ago, and has a growing congregation of 50 people today. 30 new people came to our 3 hour seminar at the hotel on a Friday, and then on Sunday evening Humberto preached at the church building. So, the idea with "Instituto Auxano para la Familia" is to prepare materials, teach them, and have them multiplied by those who participate in the classes. You can see the logo above.

We have also had two special events going on these days:
After two years of working on a book for young people, our son Ari, who just turned 22 this month, had it published. The subject? Reaching out for the dreams God has for you. You can see the cover right here, designed by my nephew, Billy Saint, with great artwork inside by a local young man.
We have also been participating in the missionary-musical tour of Hannah and Jake Muzzy. Hannah is the daughter of our missionary friends, Paul and Cheryl Bendele, and Jake Muzzy is the main Cellist of the Memphis Orchestra. They are here in Cordoba for two weeks of concerts of cello and harp, and will be playing this week at our church at a special "open" meeting Sunday morning: the idea is to invite friends and neighbors to enjoy a wonderful concert with their testimony. Paul and Cheryl are visiting Argentina too, also with missionary activities for these two weeks. We had a presentation event of these two activities in the largest secular bookstore in the city, where we invited friends: Ari presented his book and the Muzzys performed some lovely classical pieces, even a native tango music!
At our congregation, we have been most blessed to have quite a number of professional musicians and music teachers. I remember about ten years ago when our son Ari (bravely) played the organ along with another teenager who played the guitar… and now we have three worship teams fully functioning at church, (over 30 in total) and several new families with musical interests. One of our members is an opera singer, and she is producing and singing in a Romeo and Juliet opera next week in our city. We believe the gospel has two basic aspects—train the people within the church, and train the people to reach out of the church. Ralph Nader wrote that "The function of leadership is to produce more leaders, not more followers." Great advice for the Kingdom of God!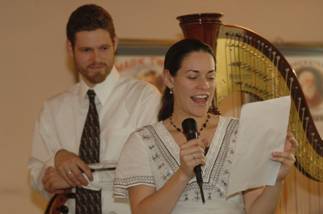 Another blessing (which adds more work, of course!) is that Humberto was named Presbyter by our organization here of the 70 AG pastors in the city of Cordoba, which means working close to them in their problems, in counseling and organizing special events for the pastorate. He is also Secretary of the Pastoral Council in Cordoba, which groups all the pastors of the city, so he does have his hands quite full with these added responsibilities. Of course, I am his number one secretary, (so he says! ), so we plan and share together in these tasks.
So, keep us in your prayers, and remember that I pray for you all from this part of the world. We love and appreciate you!! (As always: your gifts to the mission are tax-deductible).
Have a blessed day!