Hi there!!
We have enjoyed a very busy first half of the year, and amazingly, the year keeps rushing on!!
Our weather is cold now, and days seem a bit shorter. We have had interesting activities with couples, the school of music with 28 students, organizing our activities with the government, opening a youth group in a rough neighborhood, which has grown to 25 new kids. You can also check out the band with our church members I wrote about (which have named themselves Pingüinos Santos and you can see them in action in http://www.youtube.com/watch?v=513iwEYvx5g). This group has a special heart for evangelizing and a special love for young people.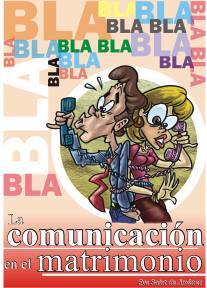 The next picture is the cover of the book I've written on the communication in marriage. (Our son Ari was the designer, for which I enjoy his humor and talent. Check his website if you wish: ideascruzadas.com.ar. The name of his website is a play of words of "Ideas of the Cross"). A local publisher is producing this book, meaning it will have a wide distribution in Argentina.
Communication is one of our key subjects when we teach on marriage, so this book will be an additional plus. I also include questions, humor and Bible quotes in each chapter for people to use it as a workshop type material.
We are traveling this month to two events, to a leaders' retreat in San Nicolas, called Harvest Ministries, and then we travel to Montevideo, Uruguay, where we have been invited to teach to about 60 pastoral families on an annual retreat We look forward to these days of training and teaching. Then, we will take a week's vacation in the beautiful beaches of Punta del Este (even in winter!) with our family. We will travel with another pastoral family.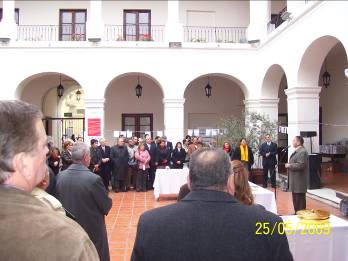 The 30th of May a most special event was held in our city. For the first time, a communion and prayer service was held in our historic Cabildo, the focal point of our city, now a museum and tourist attraction. About 150 pastors and wives gathered (in a very cold afternoon!) for over two hours to pray, worship, and share the communion, which was such a blessing! At the end, we all sang together Cuán Grande es Él (How Great Thou Art), with several of our city officials looking on. We were blessed to share these moments of unity and we pray for greater things ahead!
Pray for us these days. We have had some health issues, stress, and situations that require prayer and fasting, (the victories have been many!) as things are moving and we need to be centered in God's will. Elections were held this June, so there is a lot of political movement in this country. That also means more prayer.
Needs ahead: A newer computer for me… my faithful friend of many years is getting old and cranky in her services! U$ 800
Some recent news… our country is now third with the A-flu situation, so things are complicated these days, schools shutting down and hospitals overflowing with patients.
And as usual: Even as we are aware of the difficult world economy, we trust the Lord to continue to raise mission warriors that will bless the mission field! Humberto and I are so grateful to those who give to our ministry in love and faithfulness!
We ask that those who have not given, to consider even a small regular gift… it is amazing what loaves and fishes can do!
Be blessed!
Evelyn
Note: Please write out the checks to CMM, and write our names on the envelope (you can donate to us online in the CMM web site).
CMM, PO Box 7705, Charlotte NC 28241
PS To contact us, write directly to our email address
E-mail: jimenezsaint@arnet.com.ar
Web: www.jimenezsaint.com.ar
www.cmmissions.net